Launch your online store with an android app. Its simple, easy and doesn't cost a lot.
The ecommerce standard website is packaged with amazing features to help you launch and manage your new ecommerce website with complete control. Make it easy for customers by giving them an android app of your business. No Designing, No Coding. You just fill a form and we do the rest to get your website designed and developed.
Ideal for small ecommerce and startups
Unlimited Products
No matter whether you sell limited handcrafted products, high fashion collections, ebooks or subscriptions to online services, Ecommerce Standard is perfect for you. Upload unlimited products with multiple product images for better user experience, and increase your sales today. 
Woocommerce + Google App Engine
Woocommerce powers 1 million ecommerce sites. Google App Engine powers apps like snapchat and other massive websites and apps. We combined them together to build the most powerful ecommerce website for your business with a simple dashboard that anybody can use easily.
Your Own Android App
Your ecommerce website comes with an android app that can help you increase sales rapidly. Managed from the single admin dashboard, you can directly update and add products, coupons etc from your website admin dashboard. 
Serverless Technology
Serverless hosting powered by Google App Engine allows your website to be super fast and super frugal. The servers increase capacity with high traffic and decreases capacity on times of lower traffic, therefore ensuring every penny is well spent. You also receive a 300$ freebie from Google Cloud Platform
Global Standard Security
Apart from secure database and inbuilt SSL certificate, the website also limits any malicious plugin or external integration that may cause your website to crash.
No hidden charges and costs at any time. You only pay for the website. Your hosting charges are directly from Google Cloud Platform, and you can check your usage there for the same. We only charge Rs 1500/annum from the second year for database management.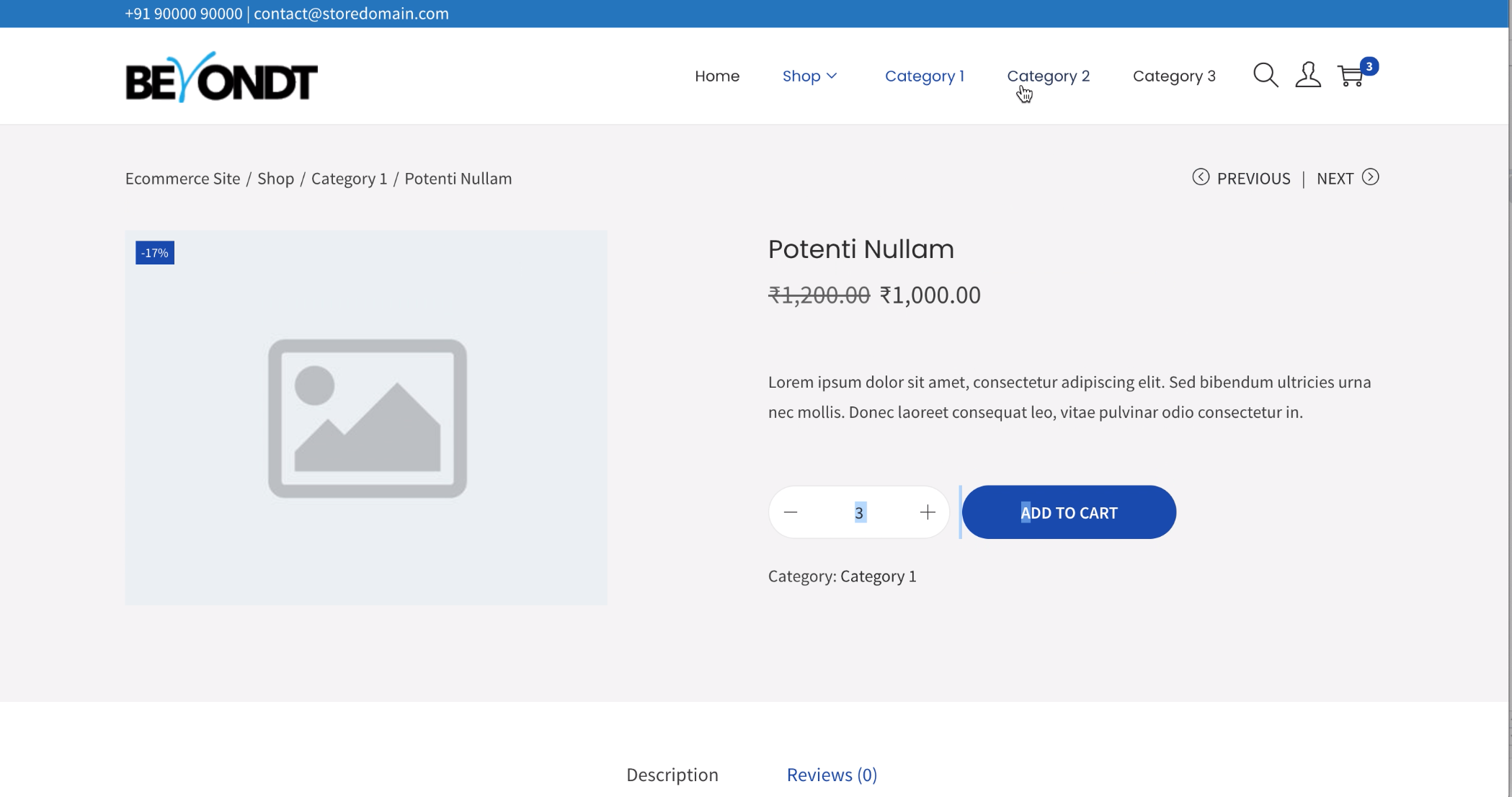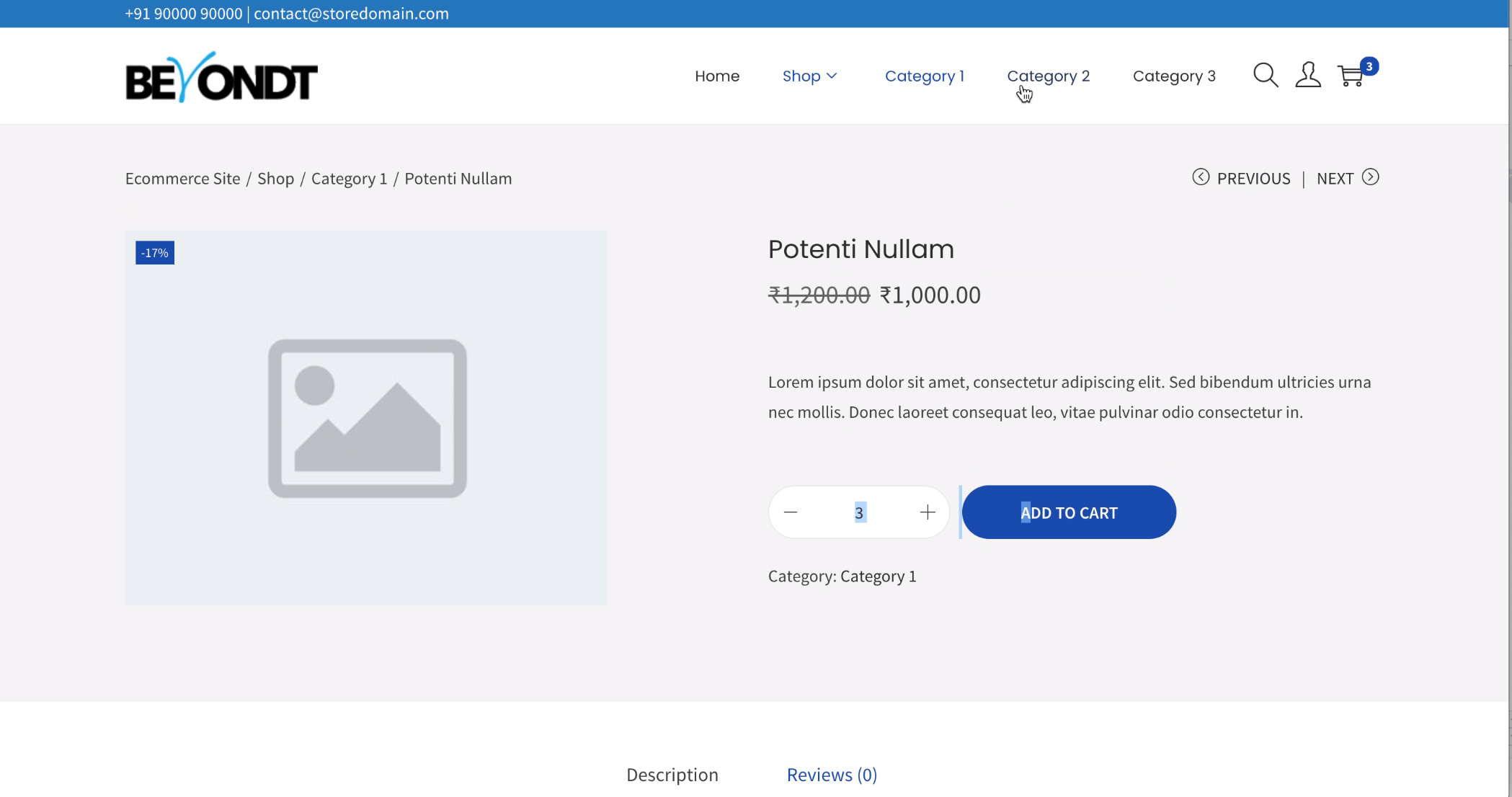 Rs 48,500
Website + Mobile App. Inclusive of all charges. You own the website without any annual charges. Inclusive of 30 day free support and bug-fixing services. Seperate Charges for Google Playstore registration of 25$.
Rs 35,500
Website Only. Inclusive of all charges. You own the website without any annual charges. Inclusive of 30 day free support and bug-fixing services.
Full List of Features
Admin Dashboard
12 Pre Designed Pages
Unlimited Images
Unlimited Pages
Responsive Design
Website Browser Cache
SSL Certificate Inbuilt
Social Media Links Integration
SEO Optimisation Options
Cookie Policy
Privacy Policy
Anti Virus and Anti-Malware
Blog Posts
Editing the Website Tutorial
Image Optimization
Signup & Email Capture Plugin
Cart Abandonment Capture
Woocommerce
Payment Gateway Integration
Discount Coupons
Product price filters and other product attribute filters
Email us ay hello@beyondt.in for any pre-sale enquiry. We respond within 12 hours.